Rare Vintage 90s ALVIERO MARTINI ITALY 5829 SWISS WATCH IST CLASSE WATCH SCARCE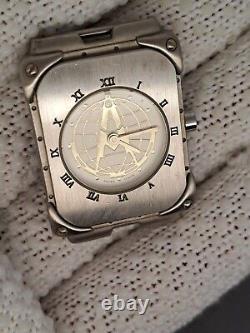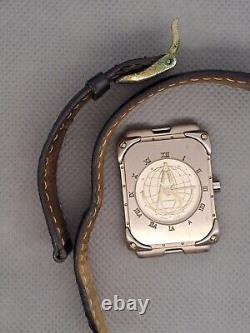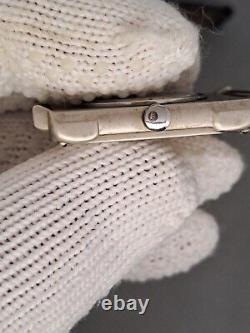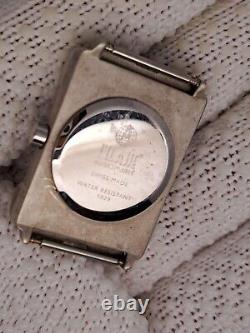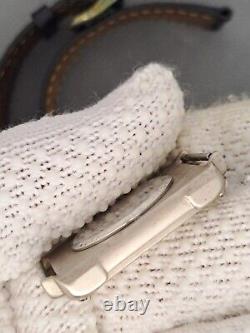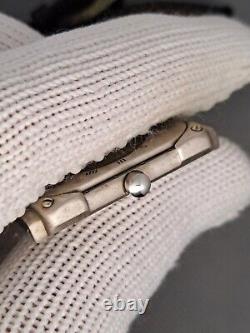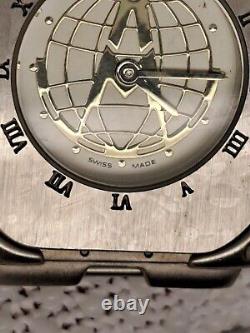 DUE TO SOME ONGOING PROBLEMS. WITH THE PANDEMIC AND COMMERCIAL FLIGHTS IN SOME LOCATIONS! AND ALSO THE DISRUPTION OF COMMERCIAL FLIGHT CONNECTIONS. DUE TO THE CONFLICT IN UKRAINE! ITEMS ARE ALL INSURED, BARCODED AND TRACKED FOR SAFETY!
UNLESS OTHERWISE STATED ITEMS WILL BE VALUED AND INSURED. THIS COVERS BOTH YOU AND US IF THE ITEM BECOMES LOST OR STOLEN ETC! RARE POSSIBLY 90s MODEL VINTAGE. SWISS MADE HIGH QUALITY MOVEMENT. WATCH CAN PROBABLY BE WORN. BY A MAN OR WOMAN. NEW BATTERY INSTALLED AT WATCH SHOP! ORIGINAL STRAP IS WORN OUT. NEEDS TO HAVE A NEW STRAP FITTED! THE ORIGINAL WORN STRAP WILL ALSO BE SENT.
CASE GOOD A FEW LIGHTS MARKS! GLASS VERY GOOD NO VISIBLE MARKS!
PRE OWNED AND NOS LISTING CLARIFICATION. NOTE THIS IS ORIGINAL AND GENUINE STOCK!!!! (NOT A REPRODUCTION MODEL OF ANY KIND)!!!!
WE DO NOT SELL ANYTHING BUT ORIGINAL WATCHES!! WE DO NOT REPLACE ORIGINAL WORKINGS OR UNITS WITH CHEAP REPLACEMENTS!

---