RARE Vintage CAMY-1950s-Solid Gold 18k Case Men's SWISS Watch-COLLECTORS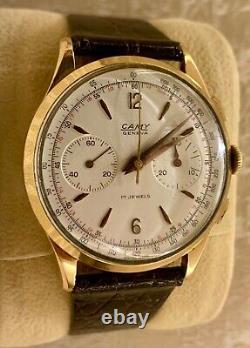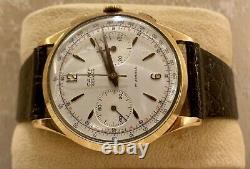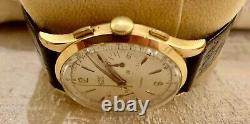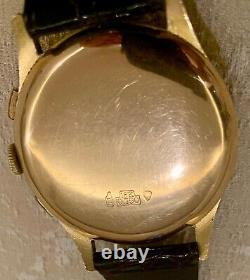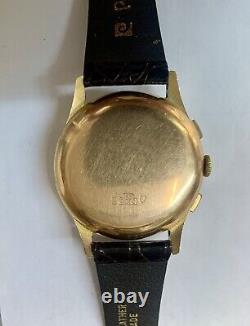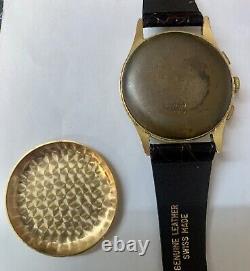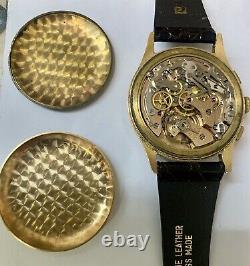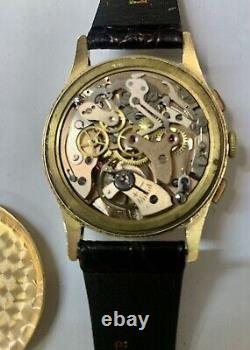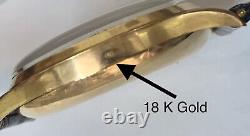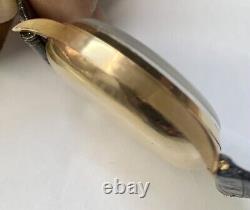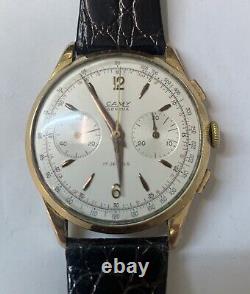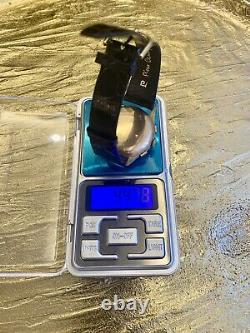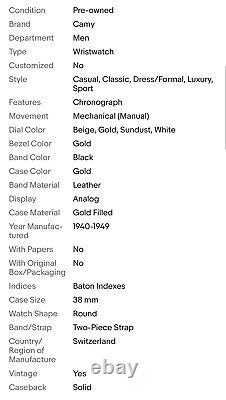 BERY RARE VINTAGE (1950s) Swiss watch! Back in the early history of Swiss mechanical watchmaking, sizes like this (38 mm), a Chronograph, AND SOLID 18 K gold case watches were considered TOP OF THE LINE LUXURY back then (even nowadays). Do some Google search to get an idea about the rarity and yet sentimental value of such a piece. This level of watches is considered a true gem; you don't find this every day nor even every blue moon! Woking perfectly fine with all functions.
Amazingly, the back case is a double-protection (steel, then solid gold). Could be a unique World War watch of highly ranking officers.
In other words, the rest covers many priceless features vintage historic and sentimental value, the Swiss brand name CAMY, and the youth-hearted functionality/movement! This is a hard-to-miss deal, be the lucky one!
Kindly note that this is a vintage watch, so it is not surprising to find some cosmetic imperfections. Feel free to ask any questions you have in mind.

---