Vintage NIVADA Compensamatic Wristwatch 17J Swiss Watch 1950s unisex 34mm Rare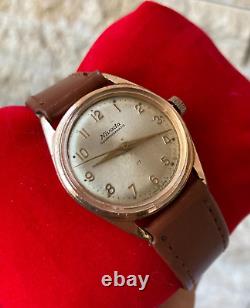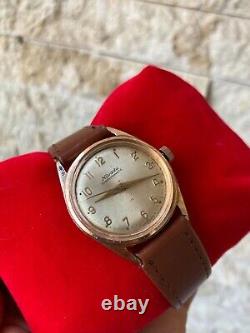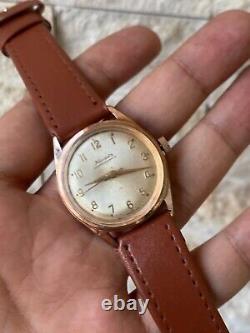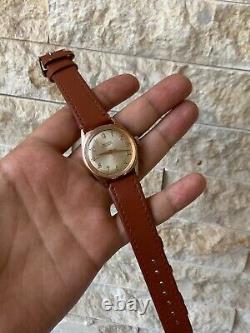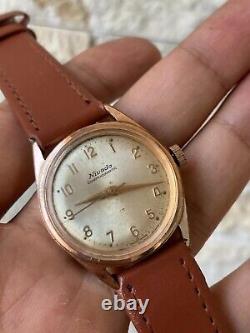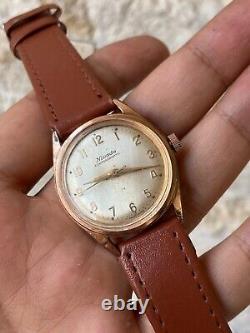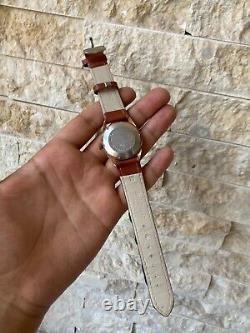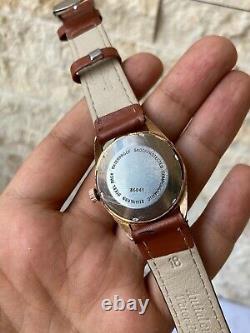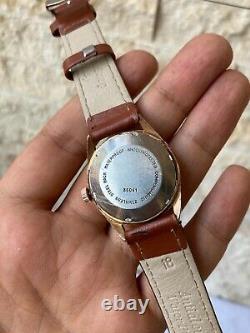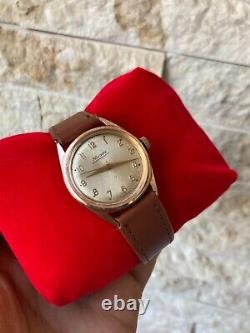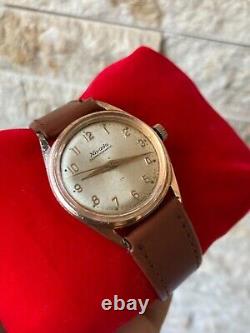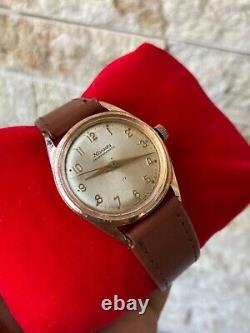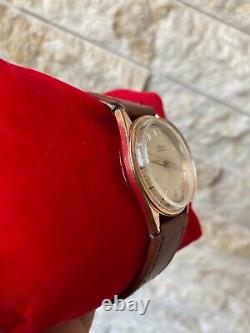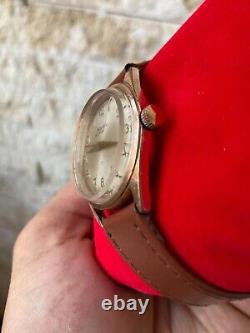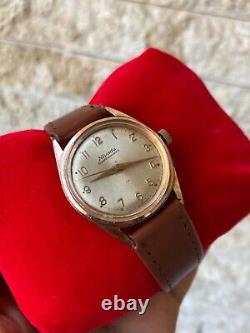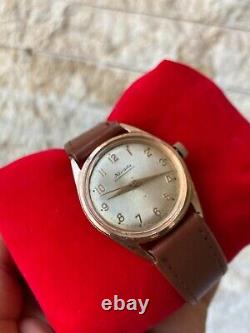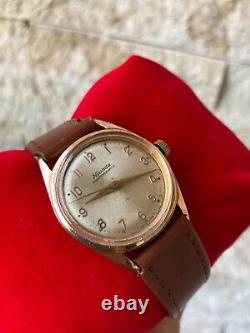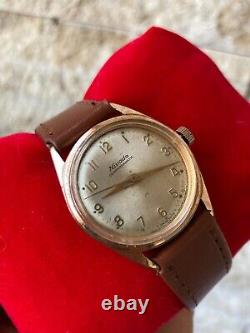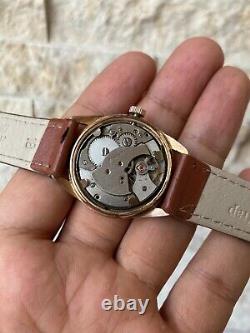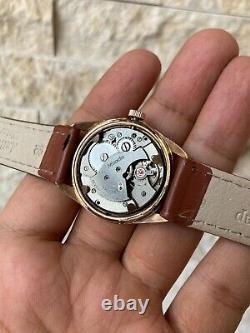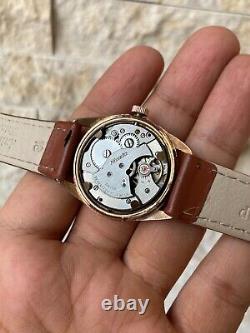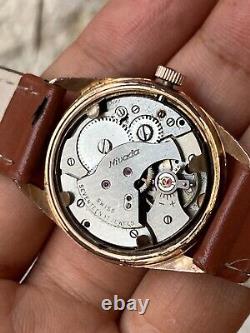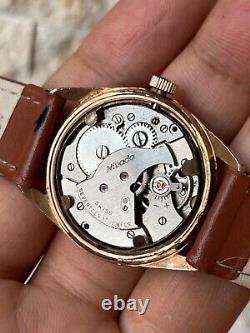 The vintage Nivada Compensamatic wristwatch 17J Swiss watch 1950s unisex 34mm rare is a collector's item that can appeal to both men and women who appreciate vintage watches. The watch has a classic and elegant style that can match any outfit, from casual to formal. The watch also has a reliable and precise movement that can withstand various environmental conditions and keep time for decades without needing any service. The watch has a moderate case size of 34mm, which makes it suitable for any wrist size.
The watch also has a durable and comfortable leather strap that can be easily replaced or customized. Nivada SA, Grenchen, was established by Jacob Schneider in 1926 in Grenchen, Switzerland. The Nivada Compensamatic was a remarkable watch model launched by the Swiss watchmaker Nivada in the 1950s. The watch was renowned for its precision and dependability, thanks to its innovative Compensamatic system. The Compensamatic technology in their watches was a way to deal with the problem of temperature variations affecting the accuracy of timekeeping. The Compensamatic system used a bi-metallic balance wheel that was responsive to temperature changes and automatically regulated the speed of the watch to keep accuracy. The first Nivada Compensamatic watch was the Antarctic, which came out in 1958. The Antarctic had a unique, sturdy design that made it popular with explorers and adventurers. It was also waterproof and shock-resistant, making it a trustworthy watch for outdoor activities. Over the years, NIVADA expanded its Compensamatic line to include other models such as the Chronomaster, Depthomatic, and Skymaster. These watches were known for their precision and durability, and were often used by professionals in the fields of aviation, diving, and scientific research. Nivada success with the Compensamatic technology continued into the 1960s and 1970s, but the company eventually went bankrupt in the 1980s.
However, the legacy of the NIVADA Compensamatic lives on, and vintage models are highly sought after by collectors and enthusiasts around the world. This is an exquisite timepiece, a vintage Nivada Compensamatic wristwatch from the 1960s that has stood the test of time.

---