Vintage Rado Starlet Watch Ladies Blue 1970's Automatic Swiss Made 25mm So Rare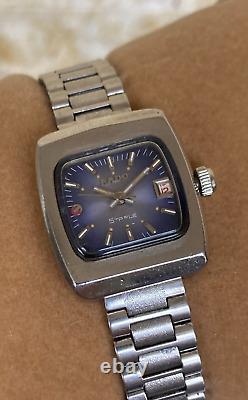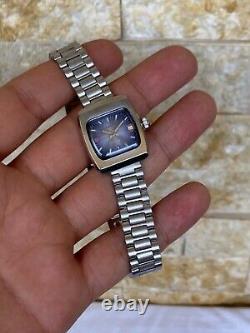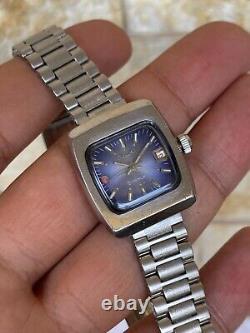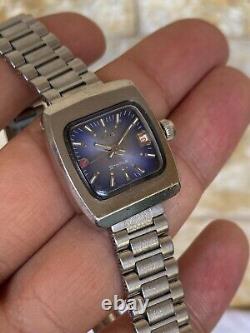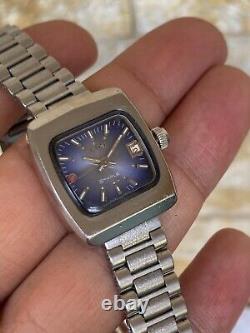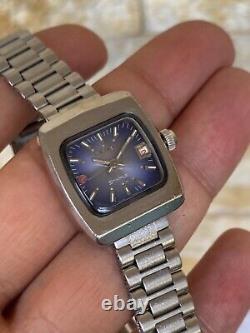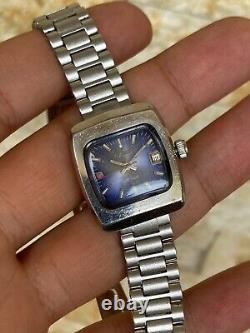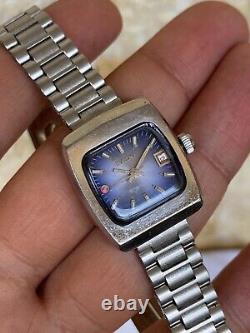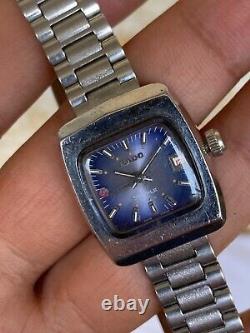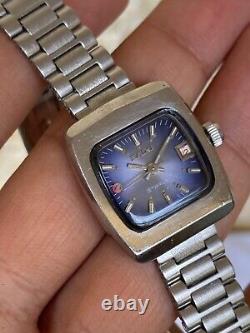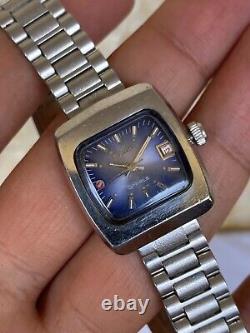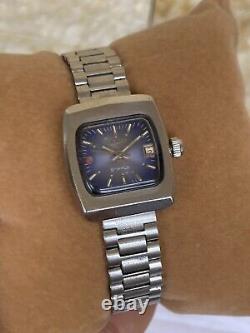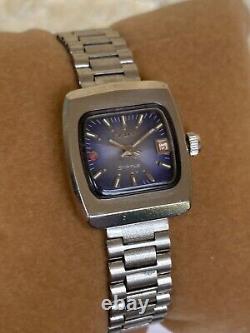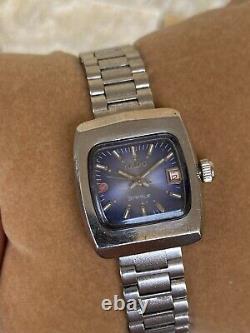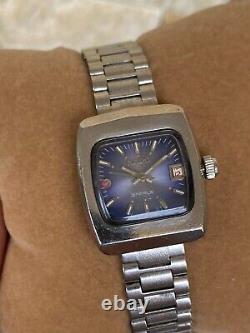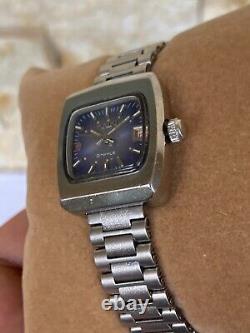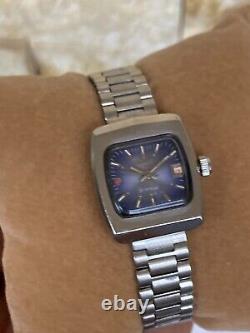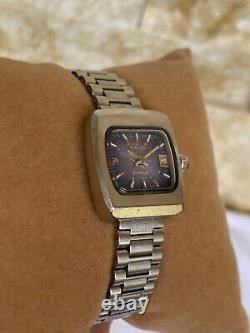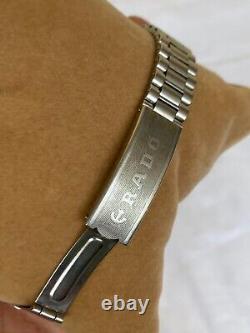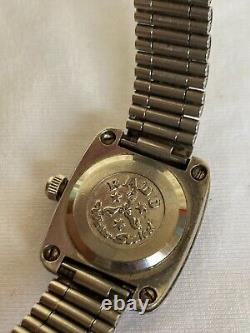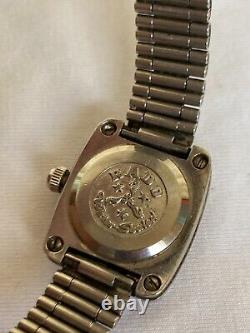 This is a vintage Rado Starlet watch for ladies, featuring a blue dial, an automatic Swiss movement, and a 25mm case. This watch is a beautiful and rare piece of Swiss watchmaking, showcasing the elegance and quality of the Rado Watch Company, one of the oldest Swiss watchmakers in the world. The watch has an automatic winding mechanism, which means it winds itself as you wear it. The watch has a smooth bezel and a crown at 3 o'clock.
The dial is attractive and unique Rado logo at 9 o'clock. The watch comes with an original metal bracelet. This watch is a great example of Rado vintage watches, which are highly valued by collectors and enthusiasts.
This watch is also similar to the Rado Purple Gazelle Swiss Made 1970s Men's Automatic Watch, which has the same features and specifications. If you are looking for a vintage Rado Starlet watch that combines beauty, functionality, and quality, this might be the one for you.

---